Panels for Walls – About Us
We are a company that produce cement bonded panels for walls which are a durable decoration material. The setting and curing process converts the cement in the panel into concrete and imparts the material strength. The natural properties of the wood make the material breathable. The unique structure makes them noise reduction panels for walls and ceilings. The wood wool sound absorbing panels for walls are suitable for screw mounting and are also easy to use and cut.
Sound Absorption
In addition to be a green interior decoration material, wood wool panels for wall have good acoustic performance. In fact, they are not just panels for walls. They can also be used as ceiling tiles or clouds.
Natural Material
Our wood wool panel for walls are an environmentally friendly, recyclable material made of natural wood wool, traditional cement and water. Although wood fiber is covered by cement, they are still wood effect panels for walls and ceilings.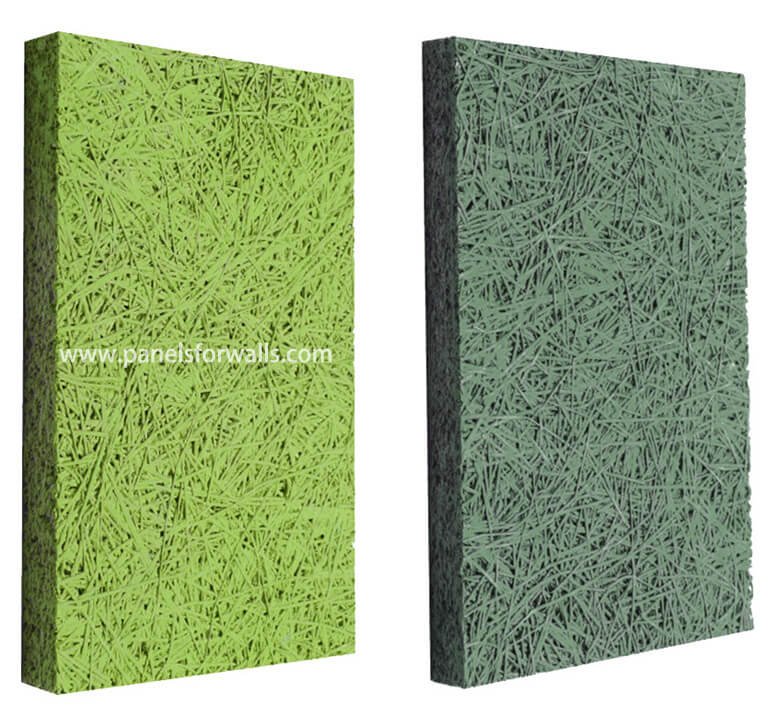 Moisture Resistance
Cement bonded wood wool panels for walls can absorb and release moisture and are therefore ideal for ceiling and wall cladding in wet rooms such as bathrooms and swimming pool centers. The wood wool panels for walls can also be used outdoors, for example under hanging. The material can not be rotten and can not provide breeding grounds for fungi or other microorganisms. They can be exterior wood panels for walls.
Impact Resistance
Ceiling and wall cladding in sports facilities and stadium are exposed to pressure from ball impacts. Cement bonded panels for walls have good impact resistance which make it perfect for such projects.
Stable Shape
Wood wool panels for walls have very stable shape and maintains its flatness – even in humid environments. There is no warping over time. If the air humidity in the room changes by one percentage point, the panel size will only change by 0.005%.
Worldwide Shipping
We have been exporting since the company started and we have exported to many countries all over the world. Free Sample is available and bulk orders are usually shipped by sea.