It is important that the decorative interior wood paneling is stored horizontally on pallets or battens.
Indoor Storage
If you store the wood interior wall paneling system indoors, you should remove any packaging, or it may form condensation inside the package. Try to protect the stored interior paneling from moisture, direct heat and dust.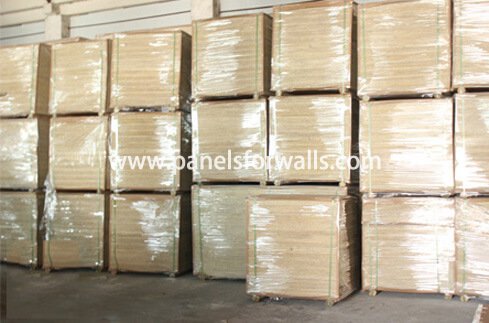 Outdoor Storage
If it is necessary to store the interior wood paneling outdoors, use a tarpaulin or the like to protect the interior wall panelling materials. Please note that the outdoor storage should not directly on the ground.
Domestication
It is important that the interior wall wood paneling is allowed to adapt to the environment before installation. Adapting to the environment means that the interior wood wall paneling must accommodate the temperature and humidity of the room to be installed in.
Installation Notes
To ensure the best results, it is important to follow the installation instructions when installing the internal wood panelling as ceiling.
Interior Wood Paneling Installation
The interior wooden panelling is mounted directly on wooden panels on ceilings and walls, or as suspended ceilings in profile systems, concealed or visible.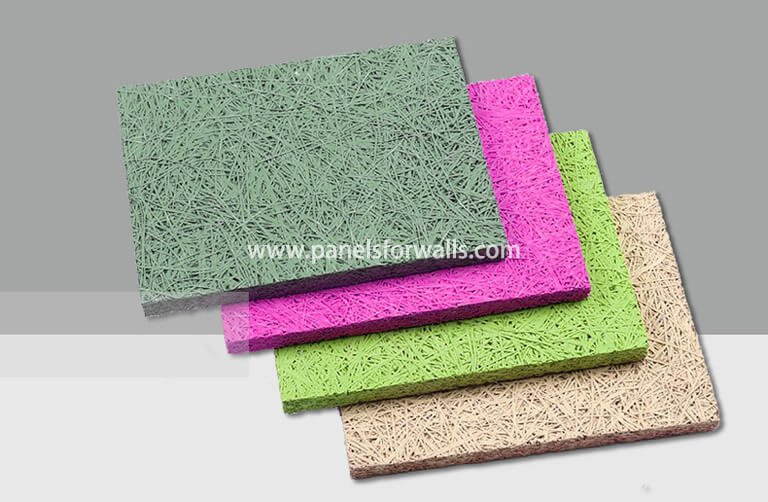 Use and Maintenance
When installing the wood interior paneling as ceiling, it may be necessary to clean the panel to eliminate any dust. These panels are easy to clean with a vacuum cleaner with a brush. If the installation process leaves lines or other dirt on the natural board, you can use a slightly damp cloth or gently sanding with sandpaper.
Our interior wooden paneling usually does not require follow-up care. However, we recommend that you regularly clean the surfaces. Clean the panel with a vacuum cleaner is easy. If the vacuum is not clean enough, you can wipe the panel with a slight damp cloth.
Spray or ordinary paint can be used to paint the timber panelling interior walls. Remember to shake before using it! If you subsequently want to paint interior wood paneling ceilings, you can use long hair paint rollers or hand sprayers. Water-based paint does not reduce the sound-absorbing performance of the panel.
The wood paneling interior walls have a service life of at least 70 years and are a rugged and durable material. The cement can make the interior wood paneling have stable shape and moisture resistance, while the wood to ensure that they are suitable for screw installation.