Wood Wool Partition Wall
In rooms with poor acoustics, it is helpful to install wood wool partition wall on the walls. The walls are bare and rooms with high ceilings usually have poor sound. Acoustics is an important part of a good and healthy indoor climate. Wood wool wall panels destroy sound waves and absorb them to prevent further reflection of sound waves into the room. In addition, these panels will not take up unnecessary space on the wall, but they look modern and will become the central part of the interior.
We provide wood wool sound-absorbing ceilings, wood wool hexagon tiles and wall panels made of 100% natural materials; wood and cement. The combination of wood and cement has unique sound-absorbing properties, which can ensure good acoustics in any room. The material has natural resilience and can cope with humid environments while also providing effective protection.
Wood Wool Partition Wall Specifications
Size: 2440x1220mm, 600x600mm, etc.
Thickness: 15mm, 20mm, 25mm
Wood wool board installation: wooden batten, or metal accessories
Wood wool is a natural product that is sustainable throughout its life cycle. There are many combinations of wood wool, which vary according to the surface structure, edges, installation system, color, wood wool partition wall price, size and thickness. Our wool wood partition wall solutions also give you the opportunity to integrate and hide speakers in the ceiling, specially designed lighting, decorative elements and various accessories.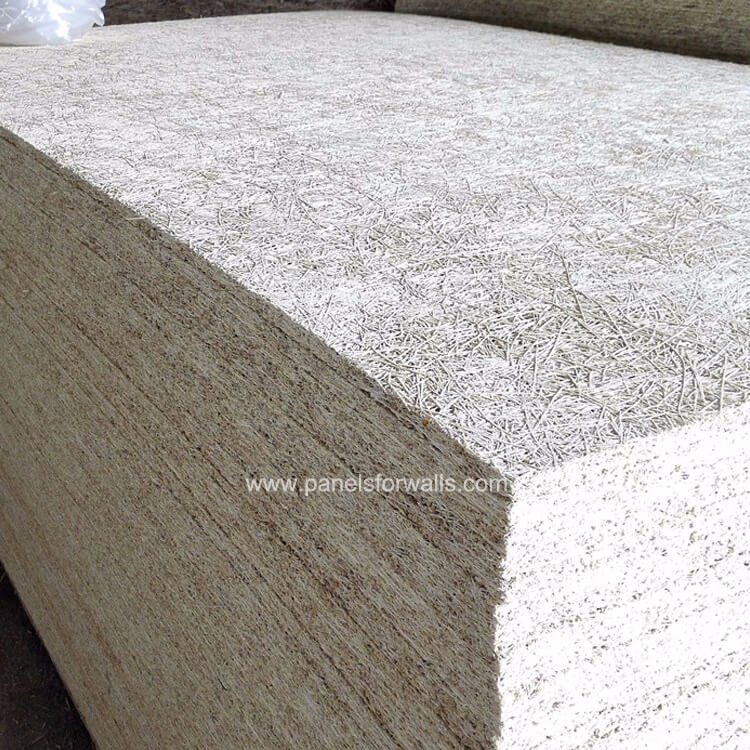 The open material structure reduces sound absorption, making log wool an excellent sound-absorbing material. Wood wool partition walls reduce noise and helps to produce quiet sounds in residential buildings, industrial plants and public places. Measurements of wool wood panels for walls have shown that the emission of log wool is extremely low. A solid surface can handle vacuum cleaning, and the use of the wood wool partitions in restaurants and other sensitive environments shows that the wood does not emit dust or particles.
Wood wool partition is an environmentally friendly, recyclable material, made of wood wool, cement and water. Together, natural ingredients provide many functional characteristics. Moisture-proof materials balance the air humidity by absorbing moisture in the surrounding air or dissipating moisture to the surrounding air. This helps to create a pleasant indoor climate, which is good for both comfort and health. The high pH also prevents mold and the material will not be affected by rot.
Wood wool walls store heat from the surrounding air and emits heat when the temperature drops. This helps to reduce energy costs, reduce environmental impact and a stable and comfortable indoor climate.