Mineral Bonded Wood Wool Board
Acoustic wood wool board is an environmentally friendly and harmless material with high fire resistance, good sound insulation and heat insulation performance. Mineral bonded wood wool board is widely used in interior design of public and residential buildings, ceiling and wall trimming, and places with increased sound load. In these places, noise absorption and sound insulation are very important. Suitable for high humidity facilities.
The correct sound insulation and sound absorption panels made by wood wool insulation board manufacturers are critical to the success of your business. The tempting idea is that sound insulation is only needed when sound control is required (for example in a recording studio) or when the surrounding sound is too loud (for example, an apartment above a nightclub).
Mineral Bonded Wood Wool Board Features:
-The combination of unique appearance and excellent sound absorption.
-The surface of acoustic wood wool board can be sprayed or dyed up to 6 times.
-Sound absorption coefficient (NRC): can reach 0.85.
-Sturdy structure, greater flexibility and impact resistance.
-Easy to handle, easy to install wood tools.
-Antibacterial, moisture-proof, suitable for external installation. Except for places in direct contact with water.
-Materials with high thermal insulation coefficient and energy saving. Extremely resistant.
-Low thermal conductivity integral value is 0.07. High insulation level.
-Flammability class: B1 wood wool price
-Low-emission formaldehyde: E1 level wood wool board price
-Size: 2440x1220mm, 600 * 600 mm
-Thickness: 15 mm, 20mm, 25mm
-Application: Widely used in meters, halls, stages, wood wool material in theaters, stadiums and other public places.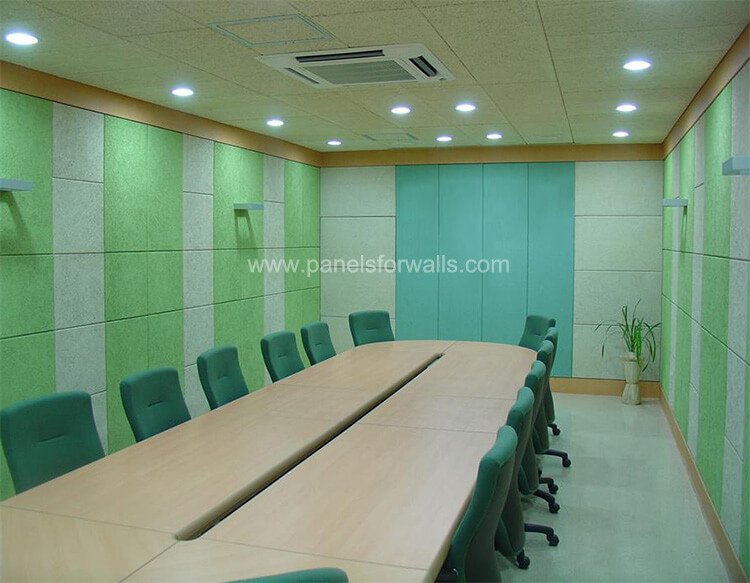 However, the truth is that improving the acoustics of your business can have a huge impact on your success. Offices and companies with strong acoustics usually use certain sound insulation materials, such as mineral bonded wood wool boards and wood hexagon tiles to bring advanced levels that other companies do not have. Those who visit your office, company, or your shop may not even realize it, but there is a sense of peace and confidence in a space with good acoustics, which may reflect your customers or customers to you Reaction.
But why use acoustic wood wool boards? Traditional materials are not always as attractive as we want, or at least, their appearance may not be suitable for certain businesses or spaces. The wood wool materials will never be misplaced. Just like the idea of ​​improving the acoustics itself, attractive acoustic wood clouds in an office or enterprise can bring more fashion and elegance to the surrounding environment.