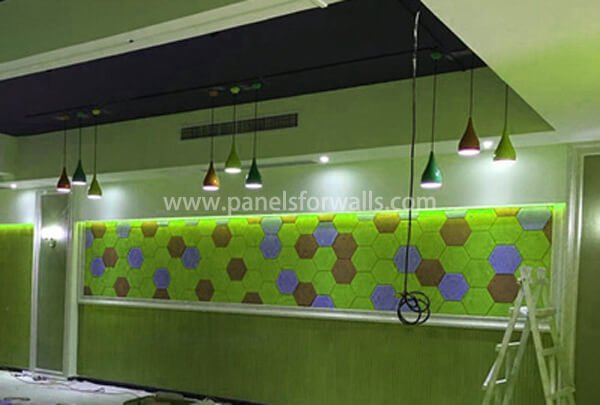 Paneling for Walls – Restaurant Solution
The atmosphere of restaurants largely depends on interior paneling for walls. Do you know that noise and music are related to our tastes? Poor acoustic effect may result in lower stars in restaurant reviews.
Wood wool panelling for walls is a solution. The wood wool board is an eco-friendly interior decorative paneling for interior walls made of natural wood wool, cement and water. The interior paneling for walls can be mounted directly on a wood battens or in a suspended profile system.
Imagine if the recipe includes not only the list of ingredients but also the advice of playing the best music at dinner. According to Charles Spence, a professor of experimental psychology at Oxford University, acoustics, noise and background music have a significant impact on our sensory perception of how we eat and drink.
As a decorative and sound absorption material, cement bonded interior wood paneling for walls has been introduced to restaurant decoration. More and more restaurant owners have realized that if the noise affects a meal experience, the restaurant's overall rating may be affected. Busy bistro and basement restaurant should pay special attention to acoustics.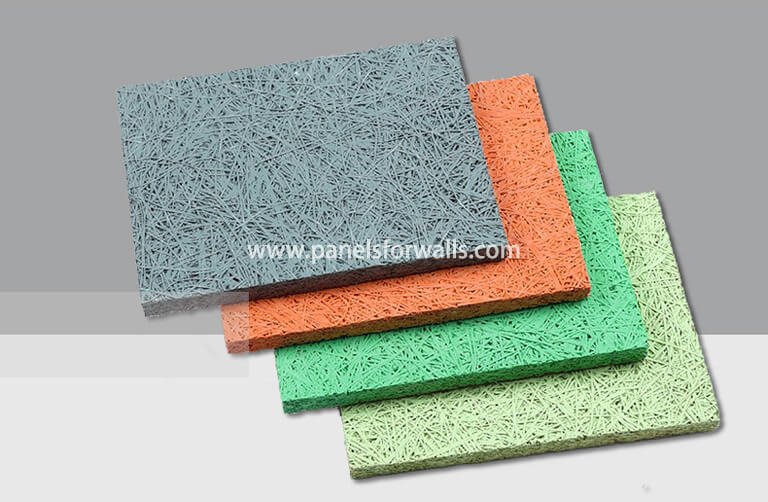 Specification of wood wool paneling for walls
Size: 2440×1220
Thickness: 15, 20, 25mm wood cement board
Color: can be painted to any required color
In addition to be used in restaurants, our wood wool paneling for walls can be used as wood paneling for outside walls and wood panelling for interior walls. The application of wood panelling for walls interior are often used in conference facilities, community facilities, auditoria, meeting room, banquet halls, worship centers, multi-function room, religious places, theater, and so on.